Save Time with Our Saved Search Feature
May 22, 2019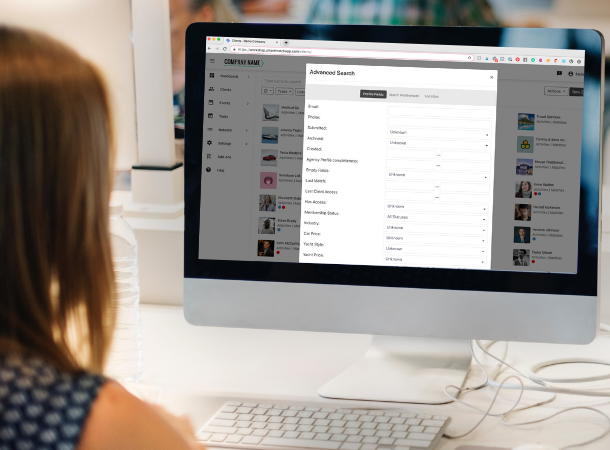 SmartMatchApp Matchmaking CRM is an essential tool in any matchmaker's toolkit, no matter the industry you're making connections in.
Our goal is to deliver product features that help users streamline their matching processes in order to save time and minimize frustration. Basically, we want to make the data side of your business run smoother, so you can focus on the human side of matching and connecting people that you love!
The basic idea behind Saved Search is simple - our matchmaking software allows you to save your complex searches with the criteria that work best for your matchmaking business needs. It's an easy way to filter your database with complex criteria and save that search with one click. With this feature, you can save searches by any custom matching criteria from the profile fields, dates, match preferences, location, and even leads from your web forms.
The best part is that when a lead comes in to the matchmaking database from your web form, that lead is automatically included in your saved searches, without causing you to have to redo your saved search.
You'll also have the flexibility to edit and rearrange the order of your saved searches in settings, which gives you even more control over the SmartMatchApp interface to make it your own. You can edit the name of the search, or even delete outdated searches altogether.
To create a Saved Search, follow the steps below:
From 'Clients' select the 'Advanced Search' button shown below
Next, you'll see three Search Options to choose from. We'll choose 'Profile Fields' for this example
Now select the 'Profile Fields' that are relevant to your preferred search
And finally, select 'Saved Search Criteria' and then enter a name for your search.
To access all of your Saved Searches, click 'Saved Search' as shown below.
To rename or delete a Saved Search, select 'Settings' then 'Search and Views'
Scroll down to 'Saved Search Criteria' to make edits
If you are interested in learning more about this feature in action or seeing a demo of Saved Search, please view this video for more information and don't forget to subscribe to our YouTube Channel!
---
Related: Save time with Custom Views
Another great time-saving feature to know about! Instantly sort and view your matchmaking database by using the 'Create View' feature.
---
SmartMatchApp is an Award-winning Matchmaking Software CRM trusted by more than 500 Professional Matchmakers, Connectors, Event Organizers, and Networkers in any field.
Smart Match App is an award-winning matchmaking and membership management software CRM servicing more than 100,000 users worldwide
---
---
2023 © SmartMatch Systems Inc.